3 Podcasts to get you started
Sustainability is my passion and over the years I have interviewed and learned from many guests, while recording many episodes to provide you with great tips for your sustainable journey.
If you are completely NEW TO ZERO-WASTE, and trying to live a more sustainable lifestyle then I recommend starting off with these three episodes.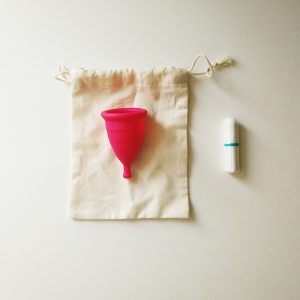 In this episode, I will be sharing a few ways how you can reduce the amount of waste you create in the bathroom. Our bathrooms can easily be filled with a lot of plastic. I would like to give you some of my easy tips on how you can start making a switch and reduce your waste in the bathroom.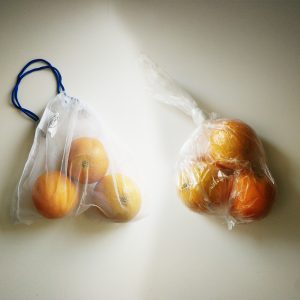 A lot of the waste created in our homes is generated in the kitchen. It is not only food scraps that make their way to the bin, but also package materials.
In this episode, I will be sharing a few ways how you can reduce the amount of waste you create in the kitchen as well as a few easy steps you can do to minimize on the packaging you bring home with you. We will also look at a few swaps we can make when it comes to washing the dishes that will be great for the environment and also save us some money.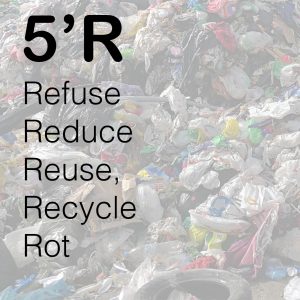 Most of us might have heard of the 3 R's. Reduce, reuse and recycle? Well, what if I told you there were two more R's that can reduce your waste even more?
In this episode, I will be sharing the 5 R's with you. During this episode, we take a look at each of the 5 R's and provide you with tips on how you can easily implement them in your daily life.
The 5 R's – Refuse, Reduce, Reuse, Recycle, Rot
If you are not new to zero-waste or sustainable living, but NEW TO THE PODCAST but don't know where to start, I recommend starting with these three podcasts.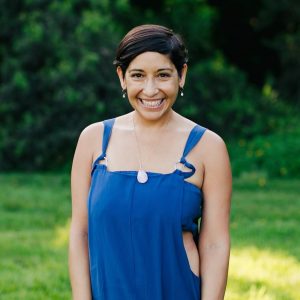 In this episode, we talk to Indira Dejtiar. She is a Law of Attraction and Mindset Coach, a Clinical Hypnotherapist, an NLP (Neuro-Linguistic Programming) Practitioner and an EFT (Emotional Freedom Techniques) Practitioner, and co-host of The Energy On Purpose Podcast. She's on a mission to normalize energy work, manifestation, neuroplasticity, and the untapped potential of the subconscious mind to empower all womxn to be, do, and have everything she desires!
During this episode we talked about the importance to align your energy with the frequency that you want. The differences between guided meditation, Hypnotherapy and Neuro-Linguistic Programming. She also gave us some great tips on how we can ground ourselves and also start a journey with purpose.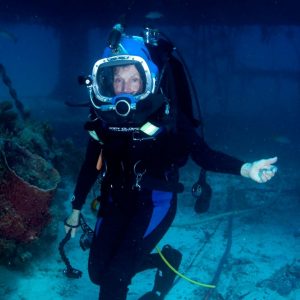 In this episode, we talk to Dr. Sylvia Earle. She is National Geographic's Explorer At Large, internationally renowned oceanographer, explorer and author of the highly-anticipated forthcoming book National Geographic Ocean: A Global Odyssey She has been called Her Deepness, A Living Legend, dubbed Time Magazine's first Hero of the Planet. She holds the record for deepest walk on the sea floor and is a world-renowned expert on marine biology. She has led more than a 100 oceanic expeditions and has logged over 7,000 hours under water.
She is also the President & Chairman of Mission Blue as well as The Sylvia Earle Alliance. She has developed a comprehensive reference explaining the fundamental science of the ocean with more than 100 maps and diagrams, including seafloor and political maps of all Earth's seas and oceans. She has made a lifelong commitment to protect the planet with a soft spot for our blue heart aka the ocean.
During this episode we talked about how Dr. Earle's journey started, her love for our ocean. She shared why it was important for her to write her latest book . We also digged a little deeper into the importance of the ocean and how we can do our part to help protect it and how hotspots around the world are bringing hope to our ocean.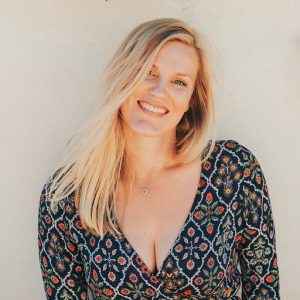 In this episode, we talk to Emily Ehlers aka Eco with Em. She is a writer and illustrator that uses her superpowers to make heavy environmental issues feel lighter and less terrifying. She focuses on solutions and story-telling and squeezes a lot of hope, humour and puns in her work. Herstory's have been shared globally and she is known for her bright and busy designs that have helped turned environmental apathy into everyday action.
During this episode, we find out how her journey started, the importance of art in the environmental movement and she gave us some tips to keep us going.
Alternatively, if any of the guests sound familiar and you would love to hear more about them, check them out first. I am here to help you on this journey and if there is anything, in particular, you want to learn more about, let me know and I can point you in the right direction or add a topic to the list of things to cover in future.