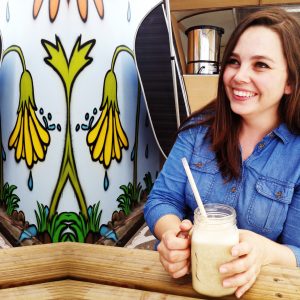 Mariska Nell is a climate activist championing zero-waste, an artist turning trash into treasure, and the host of the Mama Earth Talk Podcast.   
Mariska was selected as one of the 12 environmental thought leaders in the UAE as well as one of Ahlan's hot 100 for her environmental work. Her artwork has also won numerous awards.   
Mariska's mission is to create awareness about waste and to change our perception of waste from something that we throw "away" to a resource that is misplaced. She provides tips and advice for living a zero-waste life and turning trash into treasure through her blog, podcast, YouTube channel and on social media.