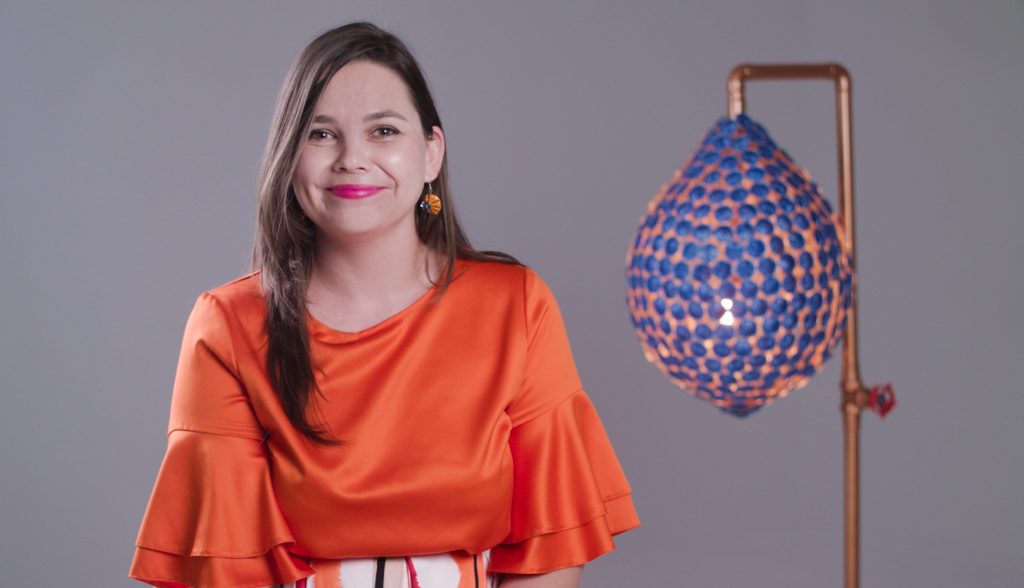 Hi and welcome to my page. My name is Mariska Nell a South African born Interior Designer and artist, now based in Dubai. I am extremely passionate about art, design, food, travel and reusing beautiful recycled items and turning them into functional art.
The inspiration behind my collections started with Nespresso capsules. I felt the pods were just too beautiful to end up in the bin and wanted to find a better way of recycling them.
After cleaning 913 Nespresso pods, transforming them into hundreds of flowers and putting it all together, the first "Coffee Addiction Lamp" was created. Soon after the first lamp, I started to explore different ways to use recycled elements in my paintings and generally started to create beautiful things out of what was once waste.
Realising just how much waste we generate on a daily basis, and how easy it actually is to reduce, reuse and recycle our waste lead me to my goal to do my part but also to educate the world about sustainability and how each one of us can help preserve our planet. Thus far I have created a number of art collections featuring reused and recycled material, I have partnered with SUP cleanup to clean the beaches in Dubai, and for 30 days I embarked on the #wastemenot campaign where I wore the trash of an average global citizen to generate awareness of the number of waste people generate on a daily basis.
I am honoured to say that some of my trash to treasure creations are currently in the art collections of South African comedian and The Daily Show Host, Trevor Noah, Kris Fade, a radio presenter for the Kris Fade radio show on Virgin Radio Dubai, Black Coffee a world-renowned DJ and producer and Mason Plumlee, an NBA basketball player for the Denver Nuggets.
If you do not already I urge you to follow me and my journey on social media (@designbymariska), and to refuse, reduce, reuse, recycle and rot your own waste using the handy tips I post!
Mama Earth has a voice and it is us crazy birds.
Design by Mariska is in partnership with Waste Me Not.