019: How to use photography as a social advocacy with Chris Calumberan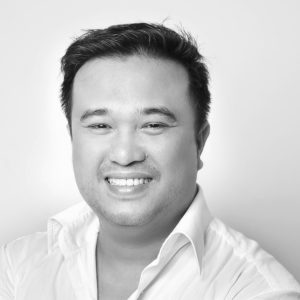 In this episode, we talk to Chris Calumberan. He is a photographer as well as a social advocate. He continuously produces initiatives for the community and environmental awareness. He also collaborated with a not-for-profit organisation, 4get Me Not, that raises awareness on Alzheimer's in the UAE. He was also named one of the most influential Filipinos in the Gulf by Illustrado magazine. He was also awarded the bronze award at the Tokyo International Foto Award for his project Code Blue.
During this episode, we take a look at some of the projects that Chris has worked on and the reason behind his litter to light photos.
Episode Highlights
[01:26] How did your journey start?
[02:51] I mean I am not to like save the world in one photograph itself but to spread awareness you know first and foremost.
[03:40] Most of the work that I do comes from the inspiration of some sort that agitated me or moved me.
[04:37] Liter of Life won the Zayed Future Energy Award last 2015. Zayed Future Energy Award they constantly look for initiatives and non-profit organizations that have projects the same as Illac Diaz.
[06:07] I want to not just to be artistic but also have substance and story. Substance and story that comes from the advocates.
[07:37] I saw one add on Youtube, it is a video on Youtube that what happened is he says, lighters, toothbrushes and razors are the most common objects seen in the beaches and inside the birds.
[10:12] Images of the Code Blue.
[12:20] What has been one of your most important decisions that you have made around mama earth?
Final Five
1.What is one social media platform that you follow?
2.What is your hope for mama earth going forward?
We basically have to contribute and start from the inside in. Because we won't be able to again be concerned too much of the outside world because we don't have any control of that. What I would suggest is be more responsible inside and start from yourself so that it can be you know transmit and us being an example perhaps. Be a catalyst.
3.What advise can you give our crazy birds this week to help out mama earth?
Be more into yourself, try meditation have a silent time for yourself.
4.What is one sustainability fact that you like to use in a room with people not yet on a sustainability journey?
There are a million bottles being used every minute for me having to see bottles of water all over the office it hurts me.
5.Where can people find you?
Key Take Away
"Most of the work that I do comes from the inspiration of some sort that agitated me or moved me"
We often find ourselves leaning more towards things that we like and that touch us as well as the things in life that we are against and we would be more likely to do activities based around this. For every person, these things can vary but it is up to us to find those things and look within ourselves, meditate and find that silence and peace within.