028: Top Tip Thursday, Trick or Treat with Mariska Nell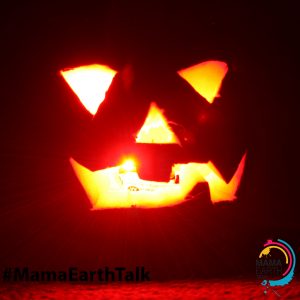 In this episode, things get a bit spooooky as I share with you some shocking facts about one of the most wasteful holidays, Halloween. I will also provide you with some great tips how you can have a more sustainable Halloween from the outfit, decorations and some great zero-waste candy treats that the kids will love as well.
Episode Highlights
[01:09] Therefore today I am going to go through a few tips that will help you have a more sustainable Halloween and it might also save you some money. So let's dig right into the decorations.
[01:30] Pumpkins
[01:59] These pumpkins are fully compostable, and you would be able to cook or bake with them afterwards as well. Pumpkin bread, pumpkin soup, pumpkin biscuits oh my, the number of pumpkin recipes available are endless, so why not try a few out.
[02:19] You would be able to add some lighting in your garden or in front of your apartment by using some of your existing mason jars and adding a tea light to each one.
[02:45] Ghosts, witches and scarecrows can easily be made by stuffing a towel or sheet.
[03:10] Americans spend around $2.6 billion on Halloween costumes that are worn only for one night.
[05:15] Trick or a treat.
[06:58] You could also be able to bake some biscuits and treats and make up your own little goodie bags, by placing the items in a small paper bags that are just folded close at the top.
Key Take Away
"Americans spend around $2.6 billion on Halloween costumes that are worn only for one night."
It is really shocking to see the amount of money that is spent on costumes for only one night and that a lot of these outfits will not be used again and could end up in landfills. Therefore it is very important for us to practise our 5R's when planning our next Halloween costume. We might not only save money but following this but also help out the environment by reducing the number of items we purchase and dispose of.