033: Why sustainable fashion matters with Sass Brown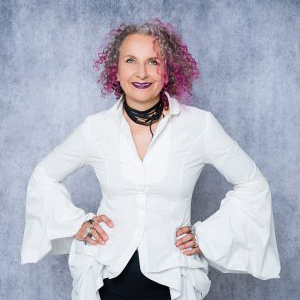 In this episode, we talk to Sass Brown. She is a journalist, writer, researcher and ethical fashion activist, as well as the author of two published books, Eco Fashion and ReFashioned. She has been in the fashion industry for more than 30 years as a fashion designer with a background in sustainable development. She was the founding Dean at DIDI a world-class Design Education in the Dubai Design District.
During this episode, we take a look at what exactly is fast fashion and the hidden price tag that it leaves behind for the environment and the garment workers to pay. We also looked at eco-brands and things to look out for to avoid greenwashing.
Episode Highlights
[01:34] How did your journey start?
[06:17] How would you define Eco-Fashion?
Eco-Fashion really is fashion with a conscious. something that makes an impact, a positive impact in our world.
[06:57] If you set yourself up as you know the perfect solution, you are going to be shot down, because there is no perfect solution right now.
[11:06] I think the footprint of textiles in fashion is huge and as I said I think we have done a really poor job of getting this information out. There are companies like you mentioned like Levis that are making a major impact.
[13:08] How would an eco-brand company be able to brand themselves as an eco-brand?
[16:30] What changes would you like to see in the future for these companies?
[20:48] What are some of the things that you look out for when looking at different eco-brands?
[22:24] What is your take on fast fashion?
[23:06] When clothing is devalued to the same cost as a coffee, it is going to be viewed with the same disposability. It is clearly not made for longevity. It is either trend driven so you probably don't want to be seen dead in it in another three months time anyway or it is simply not made of high-quality fabric, so it won't last terribly long.
[26:55] and that is what we call a hidden price tag, right. It is the price tag that you don't pay at the till as a consumer but the person producing that garment or that textile or growing that fibre or the environment are the ones that actually pay the real price for its production.
[27:25] About Sass's books Eco Fashion and ReFashioned.
[29:49] What has been one of your most important decisions that you have made around mama earth?
Final Five
1.What is one social media platform that you follow?
2.What is your hope for mama earth going forward?
My hope for sustainable fashion is that we never have to use that word again and that all fashion will be sustainable.
3.What advise can you give our crazy birds this week to help out mama earth?
If there is one small thing that you can do that changes how you do your daily life. Whether it is giving up straws, simply asking every time you ask for a drink, please no straw. Whether it is always carrying a recycled water bottle. Whether it is always carrying a recycled bag with you instead of to take a plastic bag. These are little things that are easy to do and can have a massive impact.
4.What is one sustainability fact that you like to use in a room with people not yet on a sustainability journey?
I think ultimatly the fashion industry has a massive impact on the environment whether it is through pollution, whether it is through water footprint, whether it is through chemical use, whether it is through the disposability of the fabrics and the garments end of life and on the people that produce it and whether it is first second or third, fourth or sixth, ultimately we have the ability to change how we do business and how we consume.
5.Where can people find you?
Key Take Away
"My hope for sustainable fashion is that we never have to use that word again and that all fashion will be sustainable. "
It would be wonderful if all fashion brands were sustainable and ethical and that we do not have to go and investigate every single clothing brand that we are considering to purchase from. Sustainable fashion is something that not a lot of people are aware of and I hope that this makes you rethink the brands that you purchase from and to invest in better quality clothing that will last longer and are made more ethically, that is my hope for you as well.