008: Top Tip Thursday Reducing Waste In The Bathroom with Mariska Nell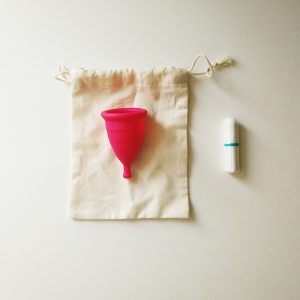 Today we are going to look at a few ways how you can reduce the amount of waste in the bathroom. I am sure there are a lot of you that when opening the bathroom cupboard you find a lot of plastic containers. I feel you. I use to have a thing for purchasing interesting body washes and lotions, and I am currently still trying to finish them all and to switch to a more sustainable alternative. Over the past few months, I have made some changes and would like to share them with you.
Episode Highlights
[01:09] Plastic toothbrush, switch to a biodegradable option like a bamboo toothbrush.
[01:16] 850 million toothbrushes are discarded off per year in the US alone.
[01:45] Toothpaste in plastic tubes switched to toothpaste in a reusable jar.
[01:52] About 1 billion toothpaste tubes are sent to the landfills every single year.
[02:19] But this defiantly took some getting used to. I did not like the taste of the toothpaste at first.
[02:50] Deodorant in plastic packaging switch to a deodorant in a reusable jar.
[03:33] Shower gel and shampoo's in plastic packaging, switch to a soap bar or purchase package free.
[03:45] I have previously made my own body wash that I then store in a glass dispenser for easy use.
[04:16] I have also found bars for my conditioner and face wash.
[04:19] Disposable razor to be switched to an old-school safety razor as well as an old-school natural shaving cream.
[04:30] 2 Billion disposable razors are thrown away every year, with most of these ending in the landfill. In order for me to avoid sending my razor to landfill.
[05:10] I rarely cut myself anymore and also have not had any razor burns. I used to get it all the time with the disposables razors.
[05:48] Tampons or sanitary napkins switched to a reusable menstrual cups or sanitary pads.
[06:15] The average woman gets her period about 450 times in her lifetime and uses on average 11,000 disposable tampons or pads in her lifetime. In 2015 the Ocean Conservancy collected 27,938 used tampons and applicators on beaches all around the world in a single day.
[07:12] Some of the cardboard applicators and packaging can often be recycled, however some of the plastic applicators, wrapping and packaging usually cannot, and they end up in a landfill or ocean.
[07:35] I have been able to the reduce the amount of waste I send to the landfill as well as save money by reusing the menstrual cup instead of purchasing the single-use items monthly.
Key Take Away
"850 million toothbrushes are discarded off per year in the US alone."
When you take into consideration how many toothbrushes we use in a year as an individual and think about how many other people will dispose of that same (sometimes even more) amount of toothbrushes, it becomes more clear that even something that we think is so small, it can pollute our environment. You might say what will one toothbrush do. It is not so much about the one toothbrush but if we put everyone's, one toothbrush together it makes a big difference. It all starts with small changes that can create a ripple effect.