026: Top Tip Thursday, Plastic Not So Fantastic with Mariska Nell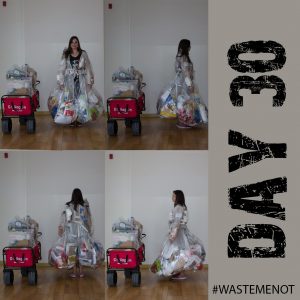 In this episode, I will be sharing with you why some plastics are bad and how they are causing pollution that is harmful to us and the environment. I also talk a bit about The Ocean Cleanup's first cleaning system, Wilson that will help to clean up the Great Pacific Garbage Patch. I will also provide you with some tips on how you can phase out single-use plastic for a more sustainable future.
I recommend listening to episode 10 where I explain a little more about the Great Pacific Garbage Patch, The Ocean Clean-up and the Dutch inventor behind it.
Episode Highlights
[01:26] In 1950 there were only 2.3 million tons of plastic produced. In 1993, 162 million tons rising to a staggering 448 million tons produced in 2015.
[01:51] Only around 9 per cent of that has been recycled, 12 per cent was incinerated, and 79 per cent accumulated in landfills or the environment.
[02:23] In June this year, a pilot whale died after eating 80 plastic bags. The animals often mistake these bags as food.
[03:02] Currently, the cigarette butts are the most littered item in the world and one that has very harmful effects.
[03:48] The study revealed that one single cigarette butt soaked in a litre of water for one day resulted in vastly lowering the water quality and resulting in the death of 50 per cent of the fish in the water.
[04:41] We have become more accustomed to purchasing items that are easily disposed of as well as purchasing lower quality items that need to be replaced more often.
[05:02] More than 40 per cent of plastic is used only once and then tossed. Plastic water bottles are something we see more often off.
[05:49] Often we wonder what difference one person can make, it might be small, but it also might be the start of a big ripple effect of a change.
[06:31] So, in a nutshell, my quick tips how you can reduce the amount of plastic you use is evaluate your life and to see what plastic items would you be able to easily phase out of your life by switching to a more environmentally friendly alternative.
Key Take Away
"Currently, the cigarette butts are the most littered item in the world and one that has very harmful effects."
When we look a little bit deeper into cigarettes and the effects that they have on the environment and the way people dispose of them, it really makes me fear for the environment and therefore when someone is littering, whether it is a cigarette, plastic bag or a straw we need to address the issue as they might not be thinking that they are doing any harm.