036: Top Tip Thursday, Black Friday with Mariska Nell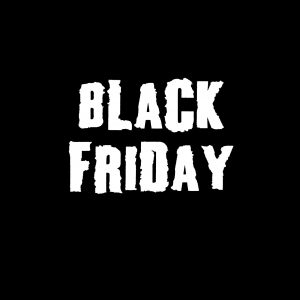 In this episode, I will be sharing with you what exactly is Black Friday and how it has turned into the biggest shopping day of the year. We also look at some companies like Patagonia that is sending the message that you should not purchase anything unless you need it. Even if the items in on sale. I will take a little recap to Bea Johnson's 5 R's and how they can help you avoid purchasing items you might regret afterwards.
Episode Highlights
[01:01] Black Friday 2018 is expected to be bigger than ever. More than 70% of Americans are planning to open their wallets and to make purchases on Black Friday. The average spending of an adult in the US is expected to be $483.18. This will add up to $90.14 billion for the US, Up a whopping $30.57 billion from 2017's projected spend of $59.57 billion.
[02:30] The average man's spend is estimated to be around $626.44 and the average woman estimated would be around $342.50.
[03:28] It is estimated that 52% of people purchases made on the black Friday sale was regretted shortly after.
[04:07] One of those companies is Patagonia. They have run a number of successful campaigns where they encourage people not to purchase things that they do not need. One of the campaigns I would like to mention was a full page add in the New York Times. The add had large text on the page "Don't buy this jacket" with an image of one of their jackets.
[04:55] Not only have Patagonia made people aware not to purchase items that they do not need, but they have also committed from 2016 to donate 100% of the sales made on Black Friday to grassroots organizations, working to create positive change for the planet in their own backyards.
[05:29] Can you still remember the 5R's that we have talked about previously? REFUSE, REUSE, REDUCE, RECYCLE and ROT.
Key Take Away
"Don't buy this jacket"
This advertisement from Patagonia really inspired me as it is great to see that there are companies out there that is not just in it for the money but to do good as well. It is very easy to go to the different stores and to purchase all of the items that we see on sale but when we take a moment to think whether we really needed the items we are often filled with regret of purchasing it. Therefore even during a hectic sale season like black Friday, practice your 5 R's and refuse all the items that you do not need.