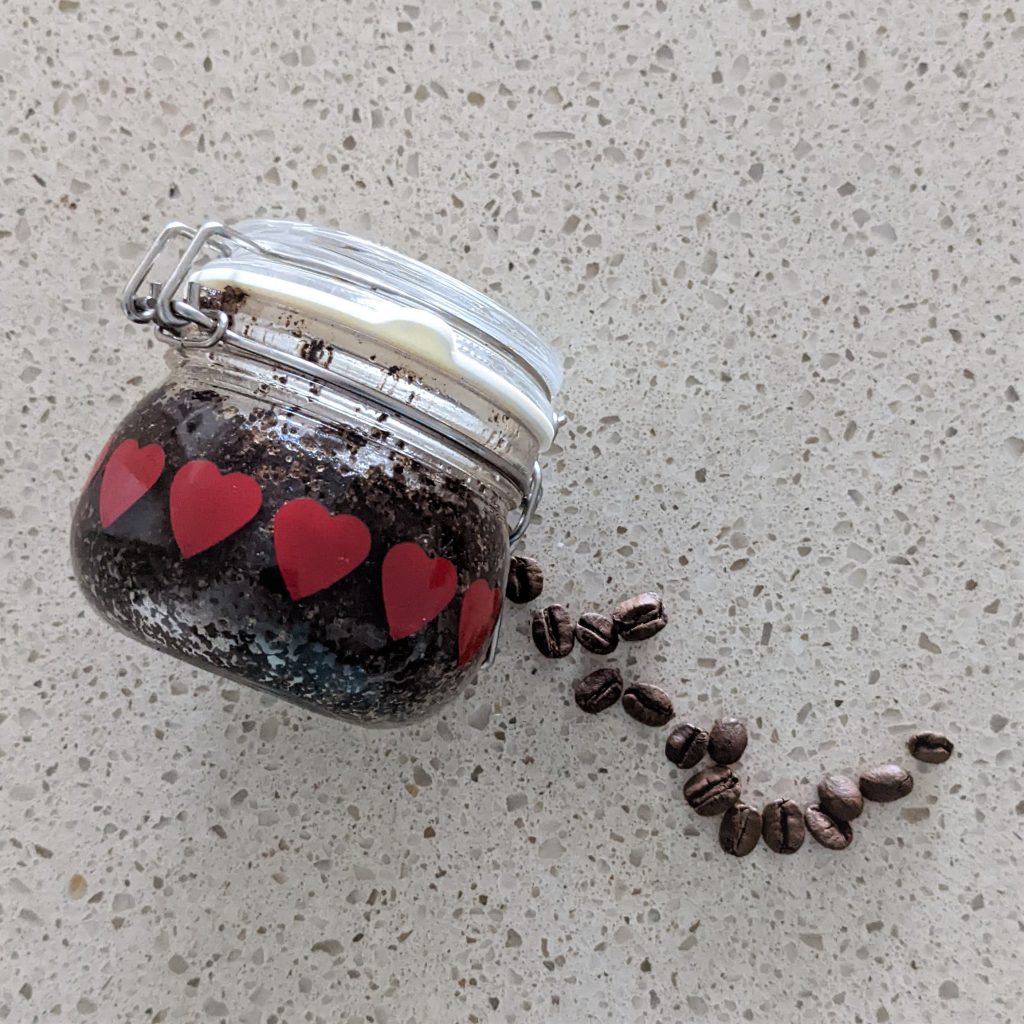 I love a good coffee!!! We have been using a bean to cup coffee machine for some time and usually every other week I would take our used coffee grounds to our local community garden where they use it in their compost mix, but I have been also exploring a bit to find more creative ways to use the coffee ground and this scrub is for sure one of them. It is super easy to make. Most of you would have the three ingredients at home if you use coffee grounds and the coffee aromas of the scrub is just amazing.
Ingredients:
2 Table Spoons Used Ground Coffee
3 Table Spoons Raw Sugar
1 Table Spoon Coconut oil
Method:
Mix all the ingredients together in a bowl or if you are making it as a gift you can make it directly in that container but it might make the stirring a bit harder.
To apply the scrub, I like to either take a hot shower, if I will be using it as a full body scrub or if I want to use it as a foot scrub I would soak my feet in lukewarm water for a few minutes and then apply. Leave it for about 5-10 minutes on the skin, while rubbing it to get the full scrubby effect and rinse off.
Enjoy!