Wakey Wakey scent to start the day fresh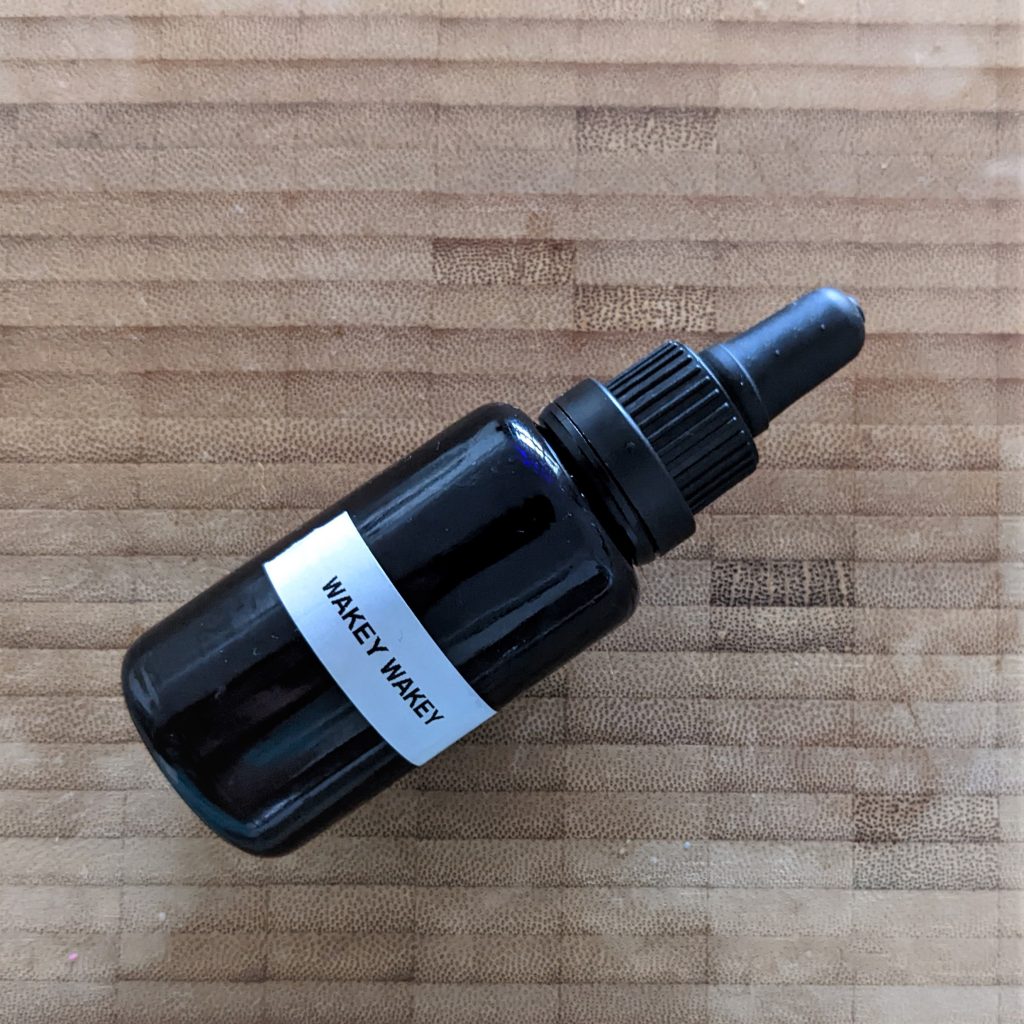 Nothing screams quite as much "Hello it is an amazing day, lets get productive" than this Wakey Wakey scent that I have been blending and using in my diffuser to brighter up our days. I love the zesty freshness and by adding the lemon myrtle scent I feels bring a little more Australian scent into the mix. The other three oils also each have their own properties that I love and feels it bring so much to our home. Cypress oil is great to help clear our airways, helping us to take deeper breaths. It also energize our mood and helps to ground us. Clearly sage helps to reduce stress. Black Pepper essential oil stimulates appetite and also eases anxiety. I find that the combination of these oils has increased my productivity and helped me to feel calm, balanced and grounded and whenever we have guest coming over they always complement us on the beautiful fresh scent. I have tested a variety of different ratio's for this recipe, but please feel free to make it your own and adjust it to what you feel works best for you.
I have build up a bit of a collection of essential oils over the years and try my best to find local and organic oils wherever possible. Over the years I have identified what essential oils I use regularly in my diffuser, cleaning and skin products  and I purchase then in bulk. It has worked out a lot cheaper. These oils for me would be lemon, lavender and grapefruit. I also keep an eye on some of my favorite stores when they have a sale on to purchase oils that I use regularly at a discounted rate.
For this recipe I like to mix it in bulk as I use this scent almost daily, but it you want to try it out, I suggest mixing only a small amount first. Therefore below I have note the amount of drops you can use to do a bulk mix as well as the ratio that you can use if you want to mix a smaller quantity or if you even want to mix more.
Ingredients:
Lemon 120 drops (8 parts)
Lemon myrtle 30 drops (2 parts)

Cypress 15 drops (1 part)

Clarly sage 15 drops (1 part)

Pepper Black 15 drops (1 part)
Method:
If you are mixing the essential oils in bulk to use in the future, I would suggest to mix them directly into a glass container with an air tight seal. If you are only blending together enough for one use in your diffuser, mix it in directly into your diffuser. Just make sure to use the ratio with 1 part equals 1drop.
Measure your essential oils as you drop them in your glass container and give it a good shake. Make sure to shake the container every time before you want to use it.
Enjoy!