Dirty Away Scrubbing Paste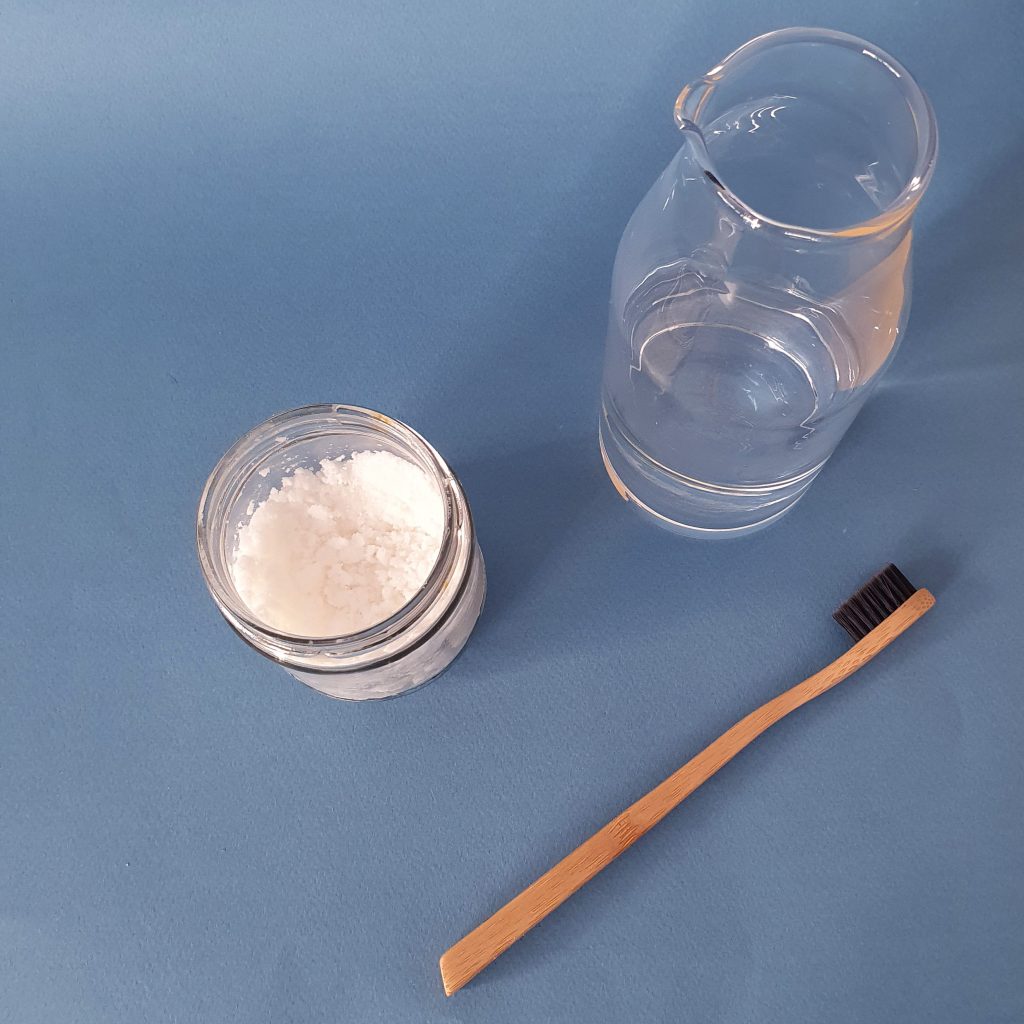 This scrubbing paste gets used a lot for the tough to clean items. I just use an old toothbrush that is always close to my scrubbing paste jar. Place some paste on the toothbrush and give it a little scrub and then rinse off or wipe off with a wet cloth. Anything from your oven trays, benches, sinks cutlery, mugs and anything in-between. If you find that you use it a lot you can easily double the recipe too.  
Ingredients:
70g sodium bicarbonate

 

35g liquid castile 

 

1 tablespoon salt

 

15 drops essential oil (I love to use tea tree oil, grapefruit and lavender)

 
Method: 
Mix all your ingredients together and place them in a glass container with a sealable lid.

 

To use I usually put some paste on my old toothbrush and give the surface a good scrub. If it is a bit tougher stain and does not come off immediately, I will take 1 teaspoon of the paste and mix it with 1 teaspoon of vinegar or lemon juice, give it a stir and then scrub the

surface

with an old toothbrush.