044: How To Wrap Up Christmas More Sustainable with Mariska Nell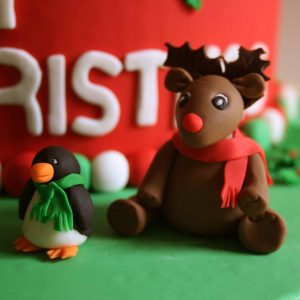 In this episode, I will be sharing with you some tips on how you can have a sustainable Christmas with some gift ideas as well as a few DIY to get your creative juices flowing this festive season.
Links from the episode
DIY Christmas Advent Calendar made from empty toilet paper rolls
DIY Jazzed up Recycled Paper Photo Frame
Key Take Away
"Christmas, birthdays or any other occasions that we give or receive gifts can cause a lot of waste. There are so many gifts that we receive that we will never use and then it might end up on a shelf collecting dust until we eventually throw it out."
It is easy to just keep on purchasing gifts for people to show them that you care and it is also so easy to receive these gifts. Often we feel embarrassed to say anything when we receive gifts as we do not want to offend the gift giver as they would have given it to us from a good place. However every time we accept these gift that we would not use or need it will just end up cluttering our homes. But we need to be able to tell the loved ones that we do not want to receive these items and that they should not be offended but we do not want to receive these items but would rather want to do an experience like going to watch a movie you really want to go and see. Maybe to help you to pay for a holiday that you always wanted to go on or it could be cooking or art class that you would have liked to go for. They could also make a donation on your behalf to an organisation that you support.