My Eco-Friendly Gift Guide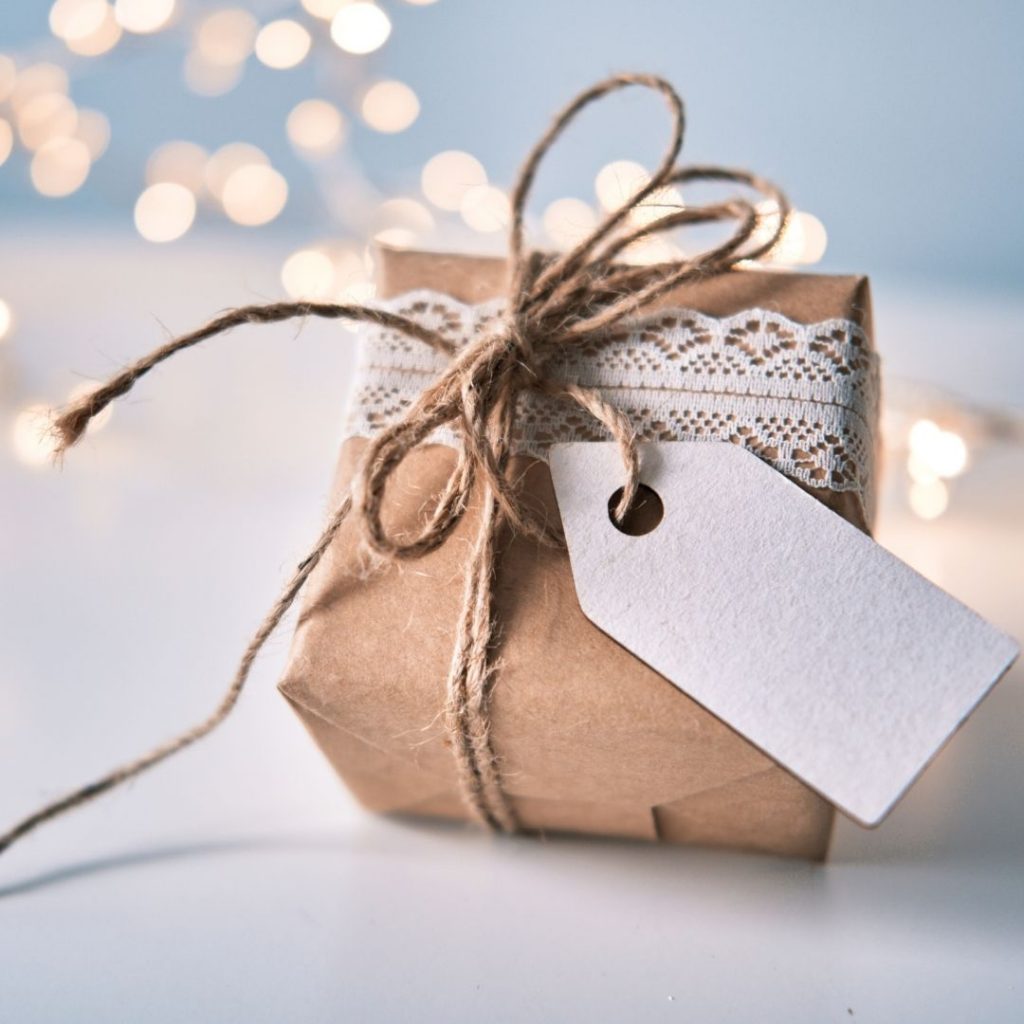 In Australia alone, there are over 20 million unwanted gifts given annually. These can end up unused and taking up space in your cupboards or drawers. A lot of these gifts could end up in a landfill and never really used. Therfore this year instead of giving anything, just to give something, let's go that extra mile and make sure that gift is an eco-friendly one, that will be used. 
Before I was on my sustainable journey, I use to love receiving gifts. It always made me so happy to get a gift, but that happiness was shortlived and I was often left with a gift that I did not need or want. After time these gifts began to clutterer our house. It took me some time to figure out it was not the gift that mattered but the fact that someone you loved, took time to give you something. Since starting my journey I realised that that same feeling was felt when spending time with my loved ones. I started having conversations with many of my friends and family about my journey as well as how the new me felt about gifts that no longer fitted with my lifestyle. I especially had these conversations when a birthday or holiday is creeping up. I explained that I knew that their gifts always come from a place of love and caring but that I would much rather instead of a gift, spend some time with them. 
If you are planning an eco-friendly holiday or live a zero-waste lifestyle, I would highly suggest having this conversation well in advance. Having that conversation as you are about to open a gift from them, might cause a very unpleasant moment. Your friends or family might have gone through a lot of trouble to find you what they think is a "perfect" gift for you but now realised it is unwanted and could feel hurt.
There are many "gifts" that you can give that will be rather a gift of time or an experience I have listed a bunch of them below. There are also some physical gifts that I still love to receive and they are mainly anything consumable.
Consumables
I am a big fan of giving consumables. Edible treats are always a winner in our house. If we can drink it (coffee beans or wine) eat it (who does not love chocolate) or dip it in our coffee (biscuits or rusks) it is always welcome in our house.  Here are some consumable ideas and a lot of them could be given in a reusable container, to avoid any waste. 
Bath Salt: It is super easy to also make your own at home
Candles: This could be a fun DIY, beeswax candles are my favourite to make. 
Chocolates
Coffee Beans 
Coffee Gift Card 
Dehydrated citrus: Great if they love lemon water or a slice of lemon in a cocktail, it is easy to make as well. 
Desserts: You can either give a ready-made dessert in a reusable container or give them a recipe along with all the dry ingredient in a glass jar for them to make themselves. Our local bulks store always have a few great treats ready to go. 
DIY lotions
Flowers: I love giving orchids as these plants will grow, they easy to care for and their flowers will continue to bloom over the years. Although I like looking at a flower in a vase, I prefer to give something that can grow rather than have to be placed in a vase and will fill up our compost bin in a few days. 
Food Delivery Service: This can be anything from a veggie box to meal prep. There are a few great companies that use reusable containers and minimal packaging. 
Fruit Basket
Fudge: Fun Fact, I use to make fudge as a child with one of my friends and sell it for pocket money.
Infused Vinegar: You can make your own at home. There are many great recipes or you could also just add a few stems of fresh herbs in the oil. It will look pretty and taste great too.  My favourite is chilli oil. 
Jam: They are great if you have a lot of o fruit leftover or if you could buy bruised fruit for a bargain at your local market. 
Loose-leaf tea 
Meat/Cheeses 
Nut Brittle 
Shampoo bar 
Soap bar 
Toothy tabs or an eco-friendly toothpaste: I would recommend giving something that you have tried and loved. There are many kinds of toothpaste out there that is sustainable but does not taste great. Especially if this is a gift you are hoping to get someone started on their eco-journey to make a swap. 
Wine: A great wine company to support in Australia is Goodwill Wine. They donate 50% of their profits to an organisation of your choice, so it is like giving twice. 
Experiences
This could be something that you do together with the person or maybe something that they could do on their own. If they have a particular hobby or if there is something that they have always wanted to try, it could be a great way to book them a class or a lesson to get them started. I have listed a few ideas below: 
Boat Ride, Bowling Passes, Coding class or course, Coffee date, Concert Tickets, Cooking class, Dance lesson, Escape Room Challenge, Fitness Class, Golf Passes, High Tea, Home Brewing course, Hot Air Balloon Ride, Indoor Rock Climbing, Movie Passes, Music lesson. Painting/art lesson, Private Coaching (golf, swimming, squash, tennis, horse riding, personal training etc), Restaurant Gift Card, Scuba Diving lesson, Sporting Tickets, Summer Camp, Symphony, Theatre Tickets or anything else that they might love. 
Time
Time is something that is so precious and this could be a great gift for someone that does not always have time to take a break. It might also be something that they would love to have but might not want to spend money on that right now. 
Babysitter, Car Wash, Date Night Out, House Cleaner, Lunch Catch up, Manicure/pedicure, Massage, Oil Change, Professional Organizer, Stylist, Yard Service, or any other service that you feel they would love as a gift.  
Memberships
Memberships can be a great gift if you know what the person hobbies are and if you know that this might be a spot where they regular would love to go.  
Art Museum, Children's Museum, Golf Club, National or State Parks, Science Museum, Theme Park, Trampoline Park, Zoo or any membership that they would love. 
Donations
I love to support organizations that are doing wonderful work globally and have often asked my friends and family not to purchase a gift for me but to rather donate money on my behalf. There is a lot of great organisation that could put your money to much better use than having an unwanted gift in a drawer.  You can either support an organisation that you know your friend or family member already supports. If you do not know of a particular one, you could maybe find one that they might love based on their hobbies or causes that is close to their heart. 
If they love a specific animal, you can always "adopt" one on their behalf. Don't worry they will not receive a furry friend on their doorstep to look after. The adoption would rather be, supporting the animal financially for a year. Depending on the organisation and donation this could be anything from naming the animal, having access to view the animal's live stream, to being involved or participate in the rehabilitation or the release of the animal in the wild. 
Here is a list of my favourite organisations:  
Neuroendocrine Tumor Research Foundation 
If you have a few family or friends that insist on getting gifts, it might be a good idea to create an online registry and list a few things that you need or want to make sure if they are buying that they get something that you could use and want.  
If you are thinking of wrapping the gift you want to give, think again. Many of the store-bought wrapping paper has a plastic lining and therefore cannot be recycled. Rather save some money and the environment and have a look at what you have around in the house.  Newspaper, magazines, empty toilet paper rolls or any old paper could work well. You could add a little twine and flower, leave or even rosemary or dehydrated citrus to give it some extra pop of colour and even a little aroma. You can also place the items in a reusable bag that can double as a second gift and can be reused. 
I hope this list has provided you with some ideas to make this holiday even more eco-friendly. If you used any of these ideas or if there was an idea that I have missed, let me know I would love to hear from you.