My top 20 Christmas Stocking fillers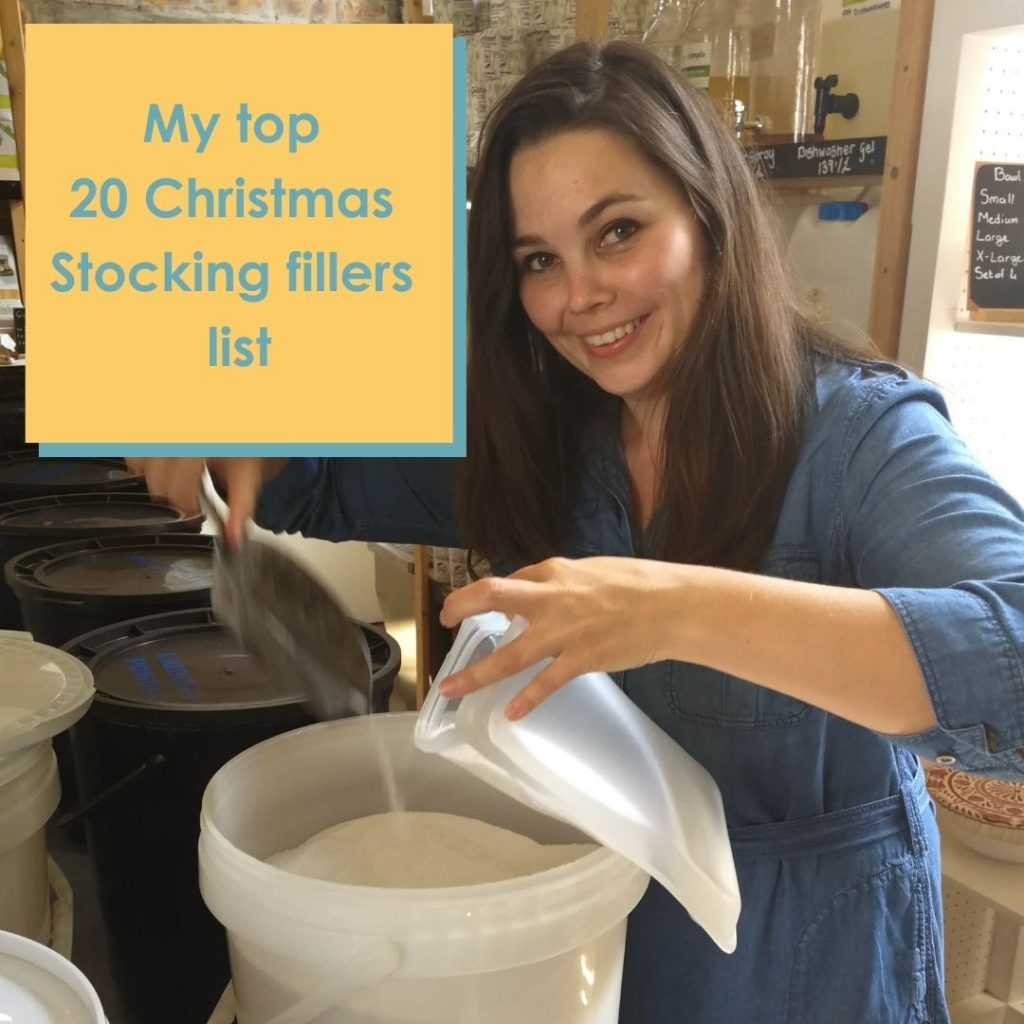 The holidays is for sure one of my favourite seasons. When you start hearing Mariah Carey blasting away everywhere you go and can not help but sing along to all I want for Christmas 🎄 is Yooooou and you and you and you. (Still a classic 💚)
When I was younger I would save money and make a list of all my close friends and family and either made them gifts or bought them a small gift. I just really loved giving back to the ones I loved, but as much as I loved Christmas, I started to really dislike all the waste that goes along with it. Therefore I decided to switch things up a bit and give more sustainable gifts that does not have to end up in a bin.
I have put together some of my top 20 Christmas stocking filler. These sustainable gifts are also always on my watch list to purchase especially when they are on special to give as gifts. Some of the companies that I mention might not ship directly to you, but you might find a similar product locally as well.
Gifts under $10
Bar of good chocolate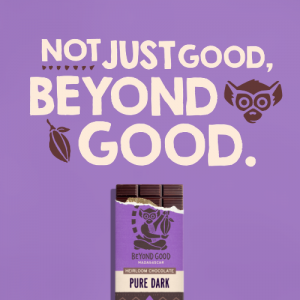 Chocolate is always a great gift and it is one of my favorite things. But I love supporting great brands that provide the majority of their range plastic free and filled with just pure goodness
Some of my favorite brands are Beyond Good and Deviliers Chocolate
Stasher Bags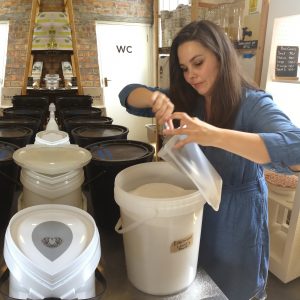 I would be lost without Stasher bags. I use one every single day to store anything from Piper's snacks for the park, storing items in the fridge or freezer, shopping at my local bulk store as well as using it as a convenient waterproof bag when on the go. This is such a great replacement for single-use plastic bags and you really get a lot of use out of it. They vary in price and start just under $10 and go up. To some people it might seem a bit pricey but I can assure you they are money well spend. I have been using mine since 2018 and they are still going.  I recommend the small snack bag as a gift as it is under $10 and it gives you a great introduction into the product. the Stasher also has a great recycling program if your bag ever comes to the end of it's life.
Gifts under $20
Travel Set from Plaine Products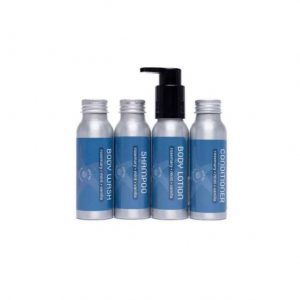 Plaine Products is such an amazing brand and I just love their refill program and wish it was available in more countries but if you are in the US or Canada they do deliver and also have a few refill partners. This travel set makes for a great gift as it comes in reusable travel size bottles that you can refill in the future from your larger bottles and it also gives you a great introduction to four of their products. This could be a great intro for someone that might not have already made the switch to plastic free products in the bathroom.
Cotton Produce Bags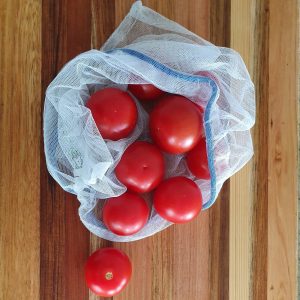 Cotton produce bags are a great replacement for single-use plastic produce bags. One of the sounds I hate most is in the grocery store's produce section when you hear someone tearing off a plastic bag from the roll. It honestly breaks my heart 😭, especially because there are so many great options for reusables out there or if you buying only one apple…. do you really NEED that bag? These reusable cotton bags are super light weight making it not a big deal if the bags are not tare when weighing. I use my produce bags for, you guessed it for purchasing produce but I also use it for buying bread, bagels and a variety of different items from the bulk section. It has also been used as a popcorn bag for the occasional movies at the cinema.
Reusable Final Straw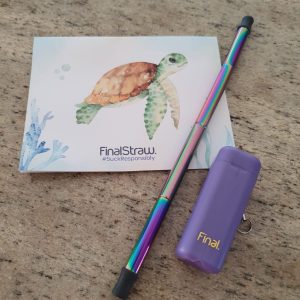 I do not use my reusable straw that often to drink with but it gets used very often to demonstrate that I do not need a straw when out and about. When I whip out the Final straw it looks like I am casting a spell with a magic wand ✨. (or this is what I think anyway) and often it works as I do not get a straw in my drink. I love how small the straw is and that it has it own cleaner, making it easy to use on the go. There are so many different colours to select from to make it even more personal.
Bamboo Toothbrush pack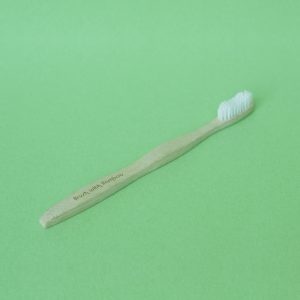 Bamboo toothbrushes is an easy switch and a great introduction to plastic free living in the bathroom. Brush with Bamboo is one of my favourite brands. It was one of the first bamboo toothbrush companies out there and their products are widely available. You can also check your local supermarket or package free stores as they might have a wider variety.
Bar of Soap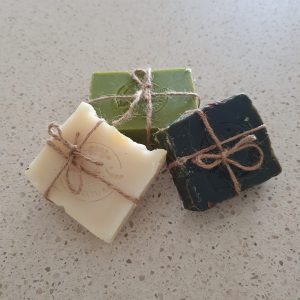 By replacing your single-use plastic bottles in the shower with bars can reduce a lot of plastic waste over time. I love using soap bars, shampoo, conditioner and shaving bars. But I have been on this journey for some time and had to go through a few different bars to find the shampoo, conditioner and shaving bars that I love. Therefore for gifts I would recommend to start with just a great soap bar. There are so many different artisians that are making amazing bars with great ingredients and beautiful natural colours. It is a great place for people that are not use to using bars to get into and maybe also look at switching to shampoo, conditioner and shaving bars. My favorite bars by far are from My Farm Dubai.
Cotton Rounds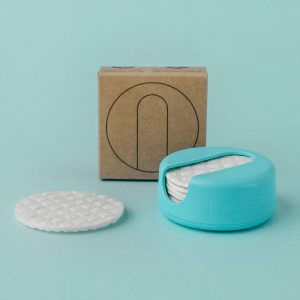 The last couple of years I have not had to buy a single disposable cotton swabs, but have rather made use of great reusable options out there. They are great was removing make up or applying parts of your face routine. You can either purchase them from brands or if you have left over fabric make your own or brush op on crochet skills. Most of the reusable options will last you years and save not only on waste but will save you a lot of money as well. My favorite cotton rounds are from Last Object.  
Last Swab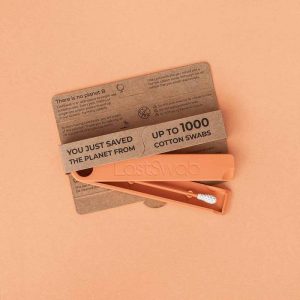 This is a great alternative to single-use q-tips. Even if you use bamboo or paper q-tips they are still single use. This Last Swab have used mine for over two years now. After each use I give it a quick wash and gently dry it.  There are two different Last Swab options. One is more for cleaning ears as it have little bumps to capture more "dirt" and the other is smoother and is better suited for cleaning up make up making sure your can clean up those fine areas without having to create waste.
Beeswax Wraps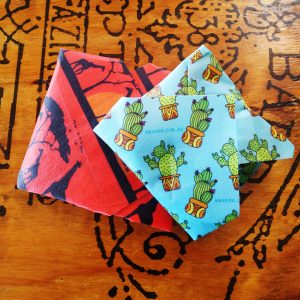 Beeswax wraps is a great alternative to cling film. You can wrap up almost anything from a salad, sandwich basically anything except raw meat. They are easy to wash and dry, light to carry around and if you take care of them, they can easily last you a few years. Most of the wraps can be re-waxed when you find your stickiness is gone or it can be composted or used as little fire starters. My favorite brand that I have been using for years is Wrappa. They have a variety of different sizes and different prices. The small snack pack works great for people to start of with and the Jumbo size is amazing to wrap up large containers.
Kooshoo Organic Hair Ties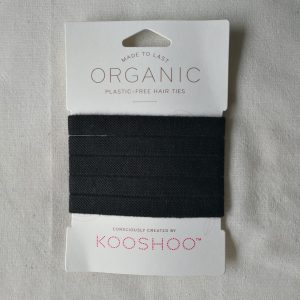 I use to have so many different hair ties that are worn out or that just snap mid way of trying to tie up your hair. That was until I discover Kooshoo's hair ties. They are great quality, come in beautiful colours and your more standard, black, browns and white, but what I love most about it is that they are a great sustainable options, made from organic materials and once they come to the end of their life it can be composted, unlike many other hair ties. I have been using mine since 2018 and they are no where near the end of their life.
Unpaper Towels
These little towels is my go to when it comes to "paper towels" in the kitchen. They are great quality and comes in such a variety of colours and designs that it really adds to your kitchen. They are easy to wash (just pop in the washing machine) and use. I have all of mine rolled on my Alessi carrot and grab a new one in the morning or if there is a spill and you need more "paper towels" They are a great way to get people to reduce waste in the kitchen.
Gifts under $30
The Swag Produce Bags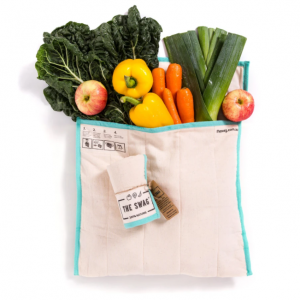 These produce bags are like next level when it comes to produce bags. You wont really take them with you to the market or store to purchase your produce in, as they might add a bit more weight than your standard produce bag. These bags are used to store your fresh produce in the fridge and what makes them special is that they will keep your produce fresh 5 times longer. Imagine all the food that could have been saved if only they could have lasted longer.
Spork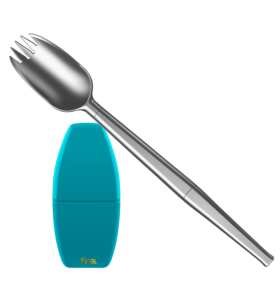 A spork is one of my favorite items to travel with as it is like a spoon, fork and almost knife all in one. It is small to carry around in your bag and have at your desk drawer for whenever you need it. I have even taken mine on a few flights. You can get smaller sporks in a little pouch as well. I love the quality of Final's spork and it makes a great addition to sustainable living.
Biork Plastic Free Crystal Deodorant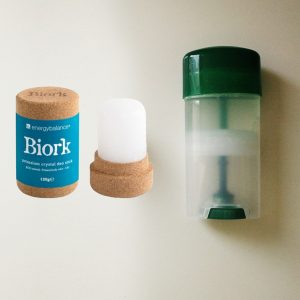 This gift can seem a bit strange at first but most of the people that I know that have used it swear by it. It is a potassium crystal that you wet with water and roll under your arm, like you would any other deodorant stick. This ensures that you do not smell at all, you might still have a little sweat coming though (that is normal and healthy) but there will not be a any odor. You can also use the cork holder afterwards for a variety of fun projects from a pot plant to storage container.
Laundry Detergent Starter Pack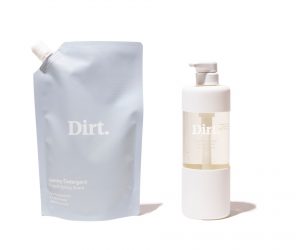 I have been loving Dirt's Laundry detergent. It comes with a beautiful reusable glass container that you can just top up as you go. The detergent packaging is made from a minimum of 30% recycled waste and can be sent back to the supplier that will wash and refill them as many times as possible. It is a great eco concentrated laundry, a little goes a long way and if you capture grey water to use on your garden, this will not harm your plants.
The Block Dock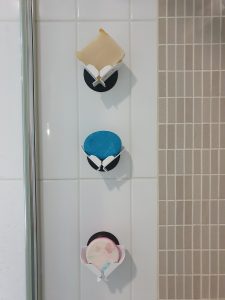 One of the things that really bugged me about using bars of soap, shampoo and conditioner was not having a great soap dish to use. Some of the ceramic once, become a bit of a safety hazard and the majority of them would to really dry well in the dishes, making it a bit of a mess. I discovered the Block dock and just love using them. They are very durable and comes in different colours. I have three in my shower for the soap bar, shampoo bar and the conditioner bars and it works so well. The bars dries a lot quicker and the block can either be placed on the tiles in the shower or stand on a shelf.
KeepCup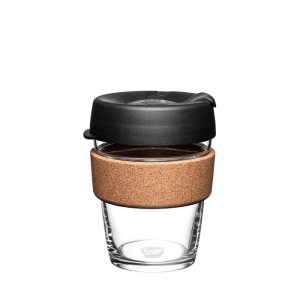 KeepCups are by far the most popular cups, they are widely available, comes in different materials and colours and their barista sizes makes it easy for your barista to know exactly what size coffee will fit in the cup. You also get insulated cups that are my favourite as I am a slow coffee drinker and keeps it hot for a little longer. You can also find many reusable cups at thrift stores and on a few occasions I have found some that are still in the original box at a fraction of the cost. There are many different brands that are either more or less expensive. My favorite is however KeepCup and Cheecki. 
Gifts under $40
Toilet Paper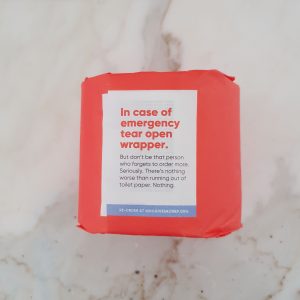 This might seem like a crappy gift (pun intended🤣) but this could be a life saver to many. Remember the early days of Covid where you could not find a single roll on the shelves and if there was it was like a boxing match of who gets the roll. Well if only you had a toilet paper roll subscription you might not have even spent a single moment worrying about will you have enough TP. There is so much I love about this company. They donate 50% of their profit to ensure everyone has access to clean water and a toilet within their lifetime. They also use 100% recycled fibers to create their rolls. Each roll is also wrapped in beautiful paper that can be reused for so many DIY projects, wrapping gifts or whatever your creative spirits feels like.
Wine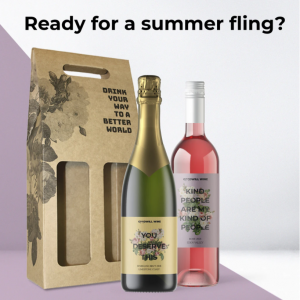 Wine is always a win as a gift in our house. One of my favorite places to purchase wine from is Goodwill Wine. They donate 50% of their profits to the organization of your choice. Their wine is really great quality, they are all vegan and have some really quirky labels that I am sure will make you smile and feel great about drinking your way to a better world.
So these are just some of my top items I like to give, I would love to hear if there are any of these items that you have maybe tried or gifted or if there is anything else that you have as a go to gift. If you are looking for some more gift ideas, here is my eco-friendly gift guide for you to find some more inspiration.