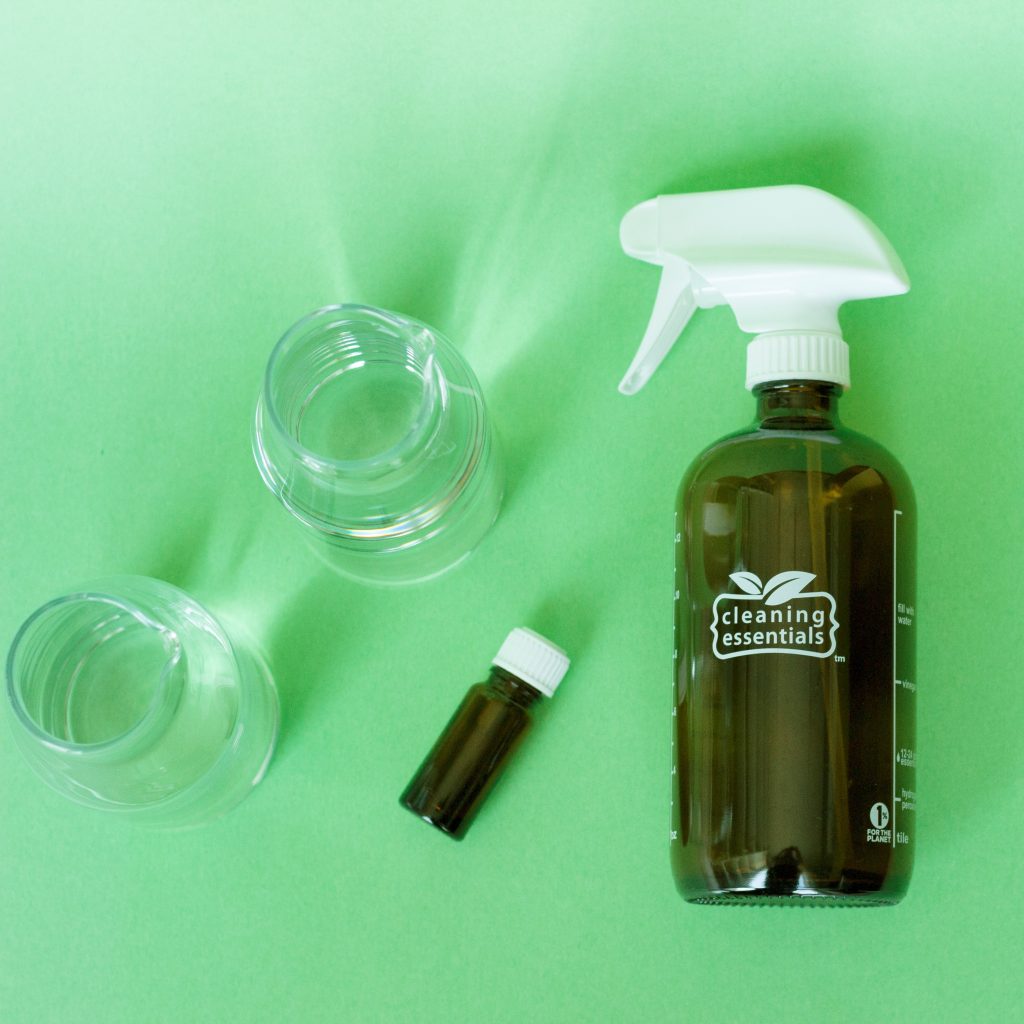 This all-purpose cleaner is a really easy recipe that can also be adapted quickly to accommodate your needs and favourite scents. I use this cleaner for basically everything. If I was Gus Portokalos from My Big Fat Greek wedding, then this would be my "windex" when it comes to cleaning, it might not be the best cure for poison ivy, or so I don't think. This all-purpose cleaner cleans anything from glass, kitchen benchtops, wooden outdoor table, shower, fridge. Basically, any regular cleaning needs a wipe.  If there is something that it does not remove immediately, I would then rather call in the big guns "hard water remover or my scrubbing paste" and that gets the job done.  
If you love a zesty lemony fragrance then I would recommend creating a zesty vinegar and use that for the recipe, instead of the essential oils. You can always play around with your mix too, if you feel you want it to be stronger, maybe add less water to your mix.  
Ingredients for zesty vinegar:
250ml White vinegar

 

Citrus peels from 3-4 citrus fruits

 
Method for zesty vinegar:
In a mason jar or anything similar, pour your white vinegar. 

 

Before adding your citrus peels, make sure that you just have the peels and that it does not contain any fruity bits. Now cut the peels into large chunks and add to your vinegar. 

 

Close the container and leave for 2-3 weeks. You might have to burp your container every other day by opening it, give the peels a stir and close again. 

 

After 2-3 weeks your vinegar will have a yellow or orange tint to it. Strain the vinegar to remove all the peels and if you want you can add the peels to a muslin cloth or milk bag and squeeze them even more to get every drop. 

 

Store the vinegar in a container and use it as needed. You can use the mixture as is for a kitchen cleaner but I prefer to dilute it a bit like in the instructions below.

 
Ingredients:
125 ml white vinegar or zesty vinegar

 

125ml filtered water

 

10-15 drops of essential oil (If you have used zesty vinegar and like the citrus smell you do not have to add any essential oil. My favourite essential oils to use are tea tree oil, basil 

or grapefruit

) 

 
Method:
Mix your vinegar and water together in a container. I like to mix it directly into my glass bottle with a trigger spray.

 

Once the mixture is mixed well add your essential oil. I love for mine to smell fresh and the tea tree oil also has some antibacterial and antifungal properties and I like to add a second scent to make it smell amazing.

 

Now you can start using it and cleaning up a storm. I would recommend that if you have shinny surfaces where you will use the spray, maybe just wipe it down with a microfibre cleaning cloth and make sure to give your bottle a good shake before you use it.