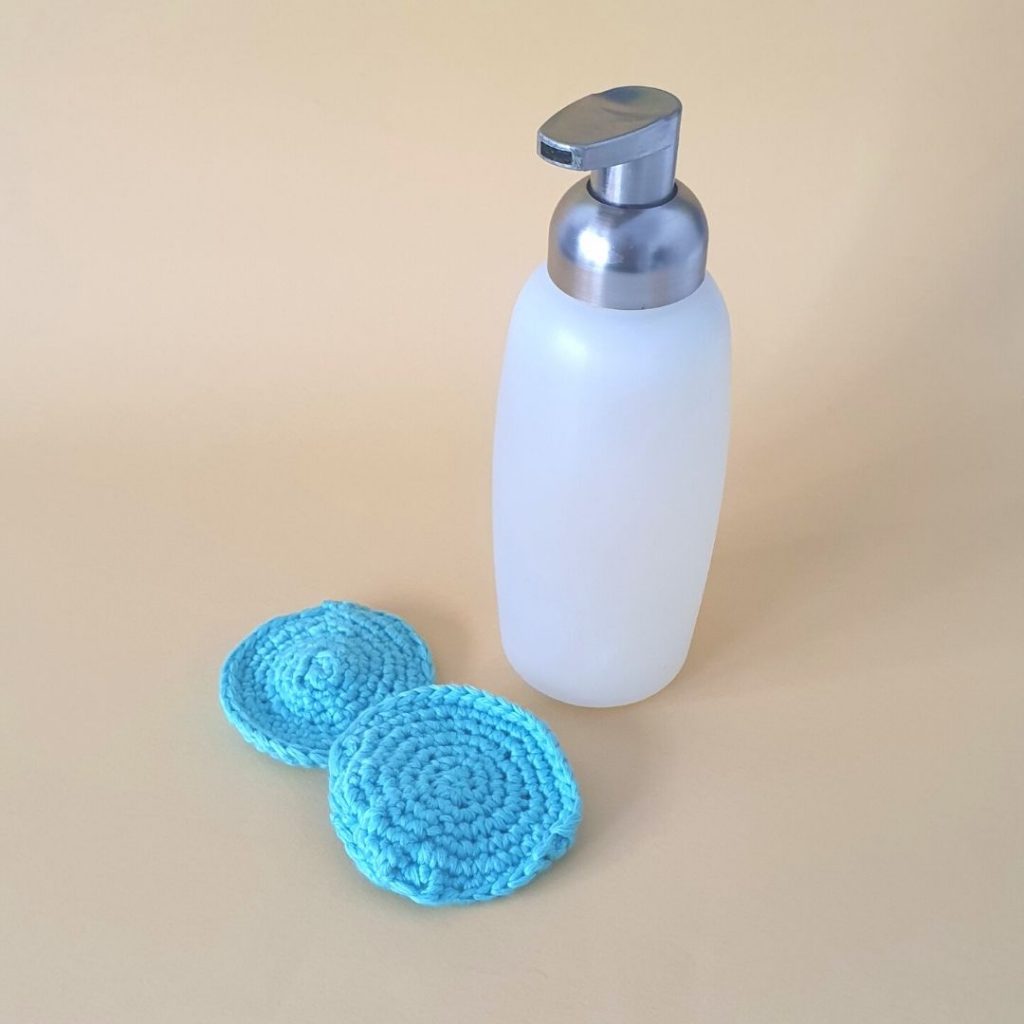 Since making this foaming face wash for the first time in 2020, I have not looked back.  It is super easy to make, takes less than five minutes and has saved us so much money as we no longer have to buy overpriced face washes that often comes over-packaged. The only thing that you would require to make this soap is a bottle with a foaming pump and some ingredients from your bulk store. The container we have in our master bathroom is also doubling as a handwash, making it easy for us to just have one bottle next to the basin.  We also have a dedicated facewash in the shower. I would recommend investing in a good quality bottle with a pump. The first bottle I used was an old foaming hand wash bottle. The pump only lasted a few months of everyday use. The glass container next to the basin cost around $20 and it has lasted well over a year with no issues yet 🤞. 
I have been playing around with this recipe and have tried a variety of different special water bases (rose water, lavender water, rooibos tea, green tea and lavender). My favourite by far is the rose water and a close second the rooibos tea. The rooibos tea makes a beautiful wash, but the colour of the wash looks a bit strange and if you have white tiles in the shower it could stain if you do not rinse the area well afterwards. Using tea as a base works very well if you are on a budget as it will be a fraction of the cost compared to rose or lavender water. 
Ingredients:
135g special water (This is your choice of base as explained above)

 

60g liquid castile soap

 

15-20 drops of essential oils (I love using 

ylang

 

ylang

, lavender or rose)

 
Method:
Add liquid castile soap to a container with a foaming pump. Then add essential oils. Mix in well and give it a few minutes to settle.

 

Add your selected

special water base to the mix and mix it well. 

 

Your face wash is now ready to be used. I usually use one or two pumps and give my face and neck a little massage and then rinse it off. If I do still have any makeup left on my face. I would use a reusable face wipes, and wipe my make up off with the wipe. You can also put one pump on the wipe directly, make sure it gets distributed evenly on the wipe and then wipe your face. 

Rinse your face afterwards and tap dry with a towel.