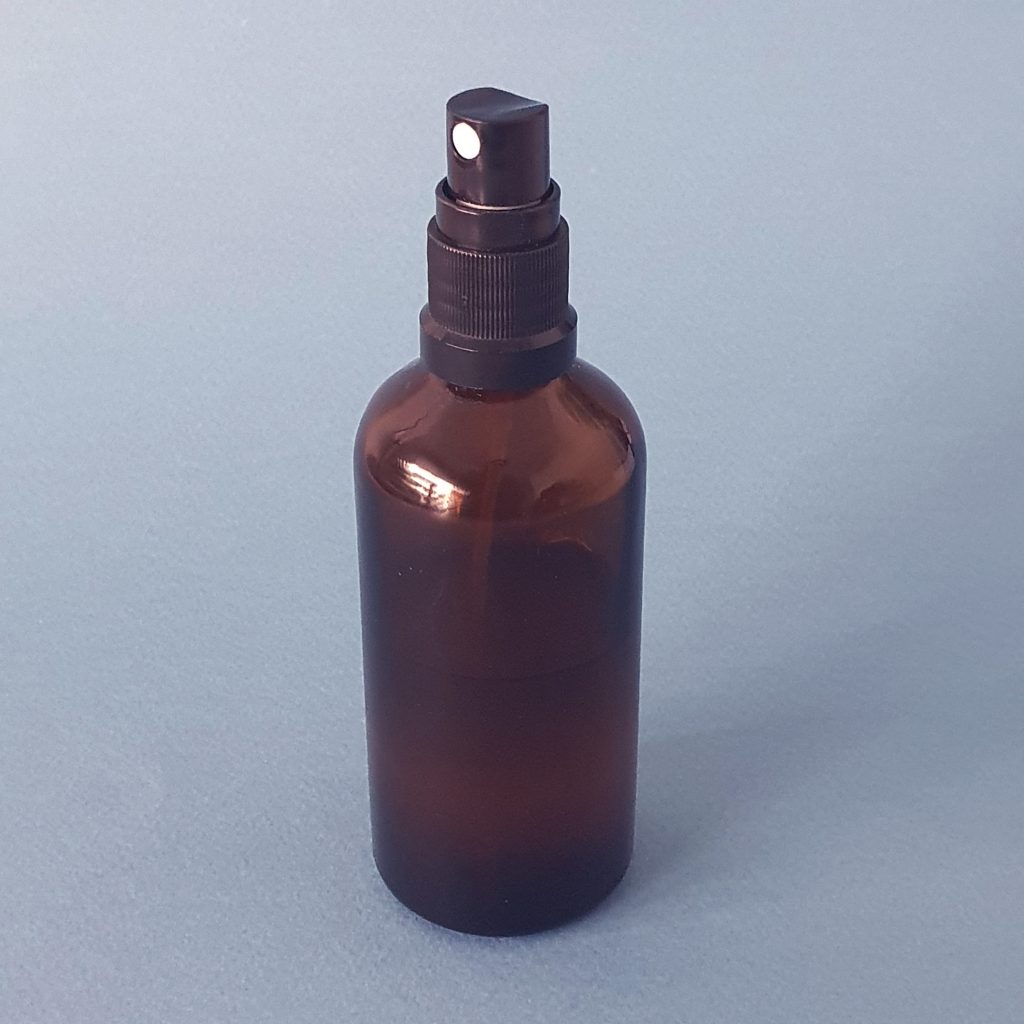 Since discovering this hydrating spritzer I just love using it. It is great when you feel your skin is a bit dry or feeling tight. During winter times I find I use the spritzer more often. If I am on a flight or long drive I make sure to have a small container with me to spritz a few times as it makes my skin feel fresh and also smelling great.
Ingredients:
45g Rose Water
1/4 Teaspoon vegetable glycerine
1/4 Teaspoon Aloe Vera
3 Drops Rosehip oil
5 Drops grapefruit or pomegranate essential oil
Method:
Combine your rose water, glycerine and aloe vera together. If your aloe vera is a bit on the thicker side you can add a little bit more rose water. I like to give it a blend with my stick blender to make sure everything is well combined.
Pour the rosewater mixture into a glass spray bottle (make sure the bottle can take 50ml) and add your rosehip oil and grapefruit or pomegranate essential oil and give it a good shake.
Your hydrating spritzer is now ready to use. Make sure to give your container a good shake each time before you use it.